Shahi Paneer Recipe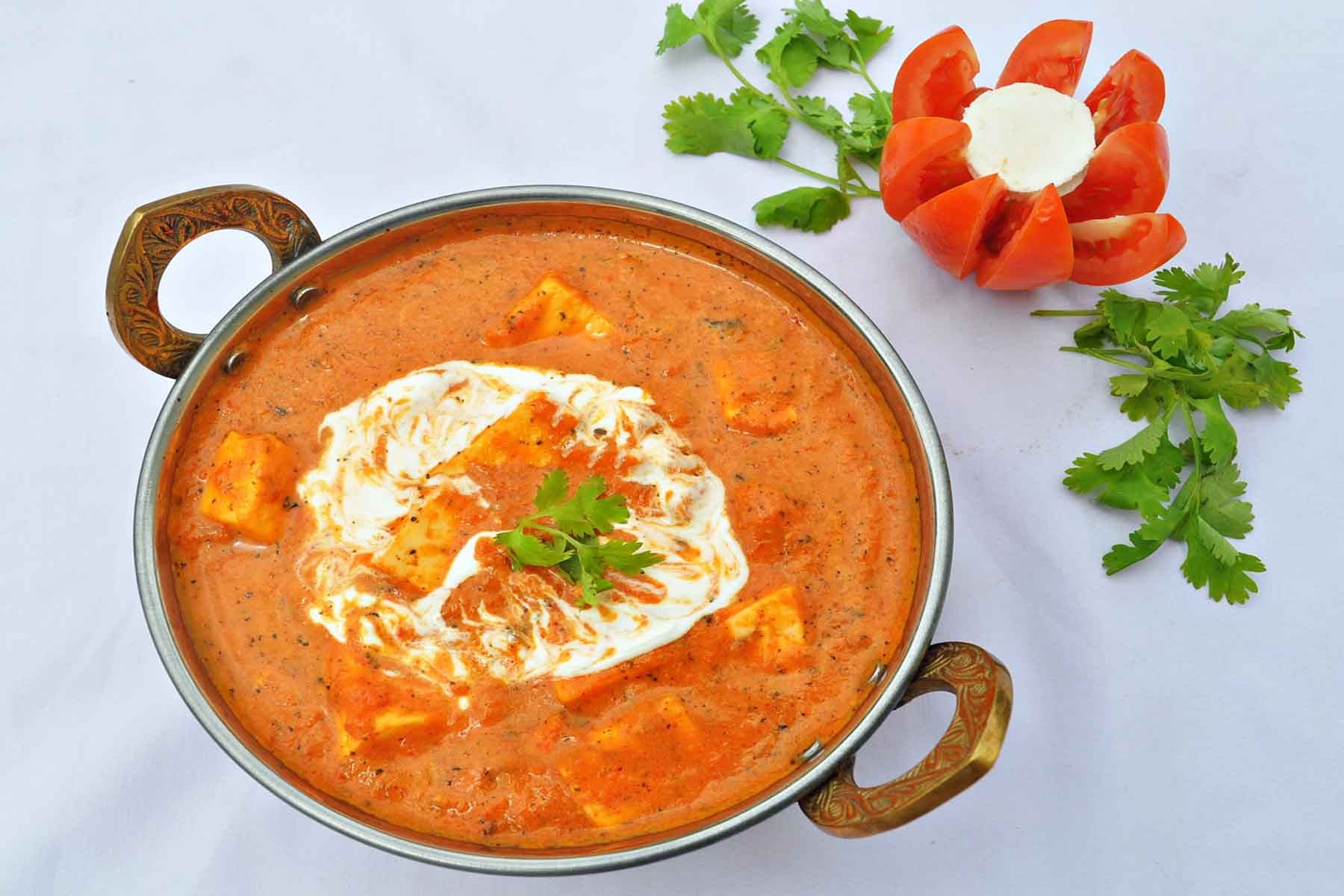 250 g Paneer (Cottage Cheese) - Cut according to your choice.
3 tbsp Clarified Butter (Makhan)
A little bit of ginger (finely chopped)
2 Green Chilies
1-2 Onions (grated)
4 Tomatoes (chopped)
2 Brown Cardamoms (badi elaichi crushed)
2 Bay Leaf
1/2 cup beaten curd (dahi)
20 gms melon seeds and 2 tblsp cashew nut paste
1tsp salt according to your taste
1/2 tsp Cumin powder
1/2 tsp Red Chili powder
3/4 tsp Garam masala
2-3 tbsp Tomato puree
1/2 cup creams
1-2 tsp Coriander Leaves (Dhaniya)
-----
How To Make Best Shahi Paneer ?:
1) Soak the melon seeds or cashew nuts which ever you are taking for atleast 2 hrs and then grind them to a smooth paste.
2) Heat 2 tbsp of ghee in a kadai, add onion, ginger, green chili and brown cardamoms.Cook till onion turns translucent. Add tomatoes, cover it and cook for 9-10 minutes.
3) Add curd and cashew nut or melon seeds paste. Cook for 3-4 minute and remove from fire.
4) Cool down the above ingredients and put them in a grinder along with 1/2 cup of water.Strain the puree.
5) Take a frying pan, add 2 tbsp of ghee and
---